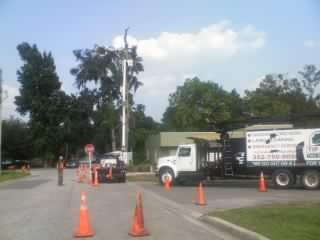 Tip Top Tree Experts has been a team since 1998...!! We have a general passion for the out doors and preserving all its wonderful beauty. Most of our team members have been with our growing company for over 10 years now and we are like a big family.Our crew is like a well oiled machine, being that our guys have worked together for so long, they really work well as a Team. We have tailgate meetings on a regular basis to better improve our daily functions here at Tip Top Tree Experts, some of our main meetings are about safety, Pre-trip inspections of all equipment, proper tree pruning techniques, hazardous trees and the proper removal of theses dangerous trees as well as customer relations with our valued clients.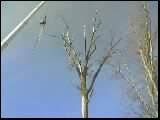 Here at Tip Top Tree Experts we take our tree service seriously. Cranes are an essential tool in the large dangerous tree removal process, in some cases its the only option due to either tight & restricted quarters, power lines, houses, valuable structures etc.. We have removed many dangerous trees with cranes and our experienced tree climbers and operators take all safety procautions and measures to ensure a smooth and safe removal process. Tree removals of this caliber should only be proformed by experienced skilled professionals.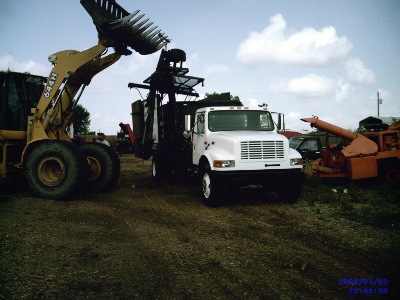 THE TIP TOP TEAM BUILDS ANOTHER FINE TRUCK..!!!!!! HERE IS A PICTURE OF OUR TIP TOP FABRICATION TEAM HARD AT WORK INSTALLING A PRENTICE 120 ON AN INT. FRAME FABRICATING YET ANOTHER GRAPPLE TRUCK...!!!!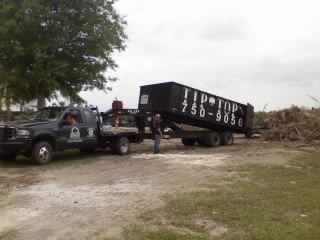 TIP TOP TREE EXPERTS is a green company. Going green is essential for our future to maintain a healthy environment. Recycling our wood waste is an important part of the going green movement. There are many different uses for the bi-product such as wood chips for landscaping or trails, fire wood, even bio fuel pellets for energy...!!!