Click Here To View Our Video!!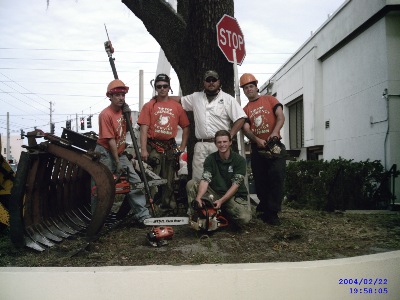 WE GO OUT ON A LIMB FOR YOU!!!!!!!!

Welcome to Tip Top Tree Experts L.L.C.!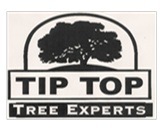 Thank you for visiting our new Internet site. As an up-to-date business, we want to give you the opportunity to stay in touch with our company and our offers.Tip Top Tree Experts L.L.C. is a full workers' compensation
company, we provide a full line of equipment to meet your outdoor needs, our highly trained personnel will give our customers the professional and quality work that you are looking for. We are a full tree, landscaping and lawn service company that can provide our customers with a one-stop shop for all your outdoor needs. Our sales department and foremans have been trained though Nova University for proper tree pruning techniques, hazardous removals, storm assessments, and tree biology.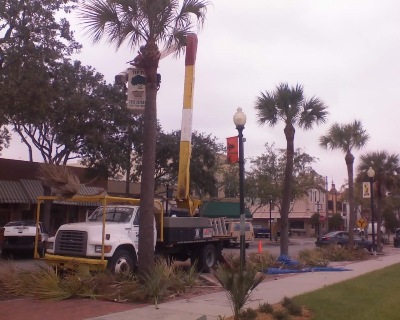 Our goal here at Tip Top Tree Experts L.L.C. is customer
satisfaction as well as to educate homeowners about proper tree
pruning techniques, proper tree analysis, and preservation of our
important trees. We provide nothing but the best quality work at a reasonable price. Our staff is highly trained and very easy to work with and will provide free estimates to better serve our customers' budget.
"WE GO OUT ON A LIMB FOR YOU"


WALLS...
SHRUBS...
PLANTS...
VARIOUS PALMS...
ORNAMENTAL TREES...
PRIVACY HEDGES...
ROCKS & MULCH BEDS...
BOULDERS...
BOARDERS...
PONDS & CREEKS...
LANDSCAPE ISLANDS...
SOD...
WALKWAYS...
HARDSCAPE CURBING & GARDENS...
OUTDOOR PATIOS...

In the meantime you can reach us at [1-352-750-9056].
We are looking forward to hearing from you.
You can also contact us at
our e-mail address: [TIPTOPTREES@GMAIL.COM].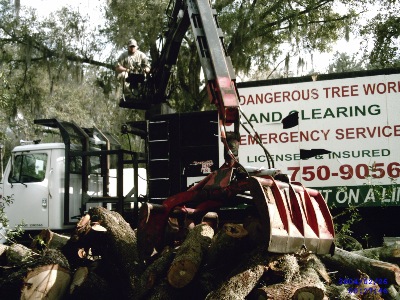 If you are not familiar with our company and
your first contact with us is online:
We would be pleased to hear from you!
Please let us know what your needs and questions are,
we will be more than happy to help.
And remember "WE GO OUT ON A LIMB FOR YOU"!!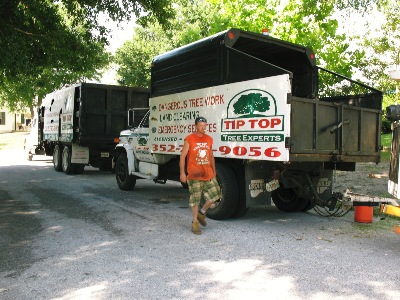 In brief, you should know the following about us:
our company was established in [1998]
and had been responsible for providing outstanding
TREE SERVICE, LANDSCAPING, LAWN SERVICE ever since.
Our specialty is in the area of TREE ASSESSMENT, HAZARDOUS
TREE REMOVALS, SELECTIVE PRUNING,
EMERGENCY TREE SERVICE,
HORTICULTURE, TURF, & ARBORCULTURE.
Our regular customers particularly value our knowledgable and
friendly staff members here at Tip Top Tree Experts.
Our business is located at [ P.O BOX 891 WEIRSDALE FLORIDA,32195].